"THE OLD BALL GAME II"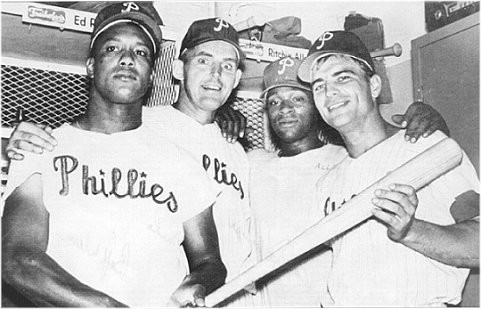 "The Bats of Summer 1964"
Wes Covington, Frank Thomas, Dick Allen, Johnny Callison
"....And the sky has got so cloudy,
When it used to be so clear,
And the summer went so quickly this year.
Yes, there used to be a ballpark right here".
(Frank Sinatra's song)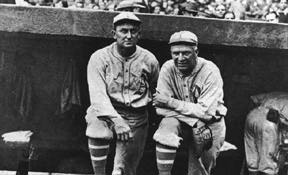 Ty Cobb, Tris Speaker
1928 Phila. A's


"....can't anyone here play this game?"....
(Casey Stengel to the 1962 Mets.....)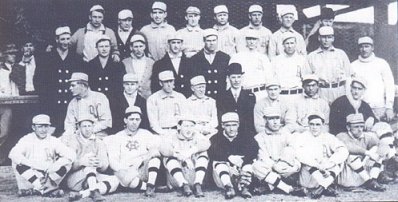 Philadelphia Athletics 1909
"It breakes your heart! It is designed to break your heart!
The game begins in the spring, when everything else begins again,
and it blossoms in the summer, filling the afternoons and evenings,
and then as soon as the chill rains come,it stops,
and leaves you to face the fall alone.
You count on it. Rely on it to buffer the passage of time,
to keep the memory of sunshine and high skies alive,
and then, just when the days are all twilight,
when you need it most, It stops."
(A. Bartlett Giamatti-Green Fields of the Mind)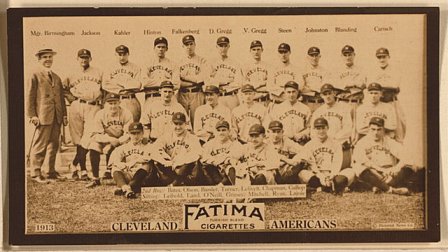 Cleveland Naps 1913
"When I was a small boy in Kansas, a friend of mine and I went fishing,
and as we sat there in the warmth of a summer afternoon,
we talked about what we wanted to do when we grew up.
I told him I wanted to be a real Major League baseball player,
a genuine professional like Honus Wagner.
My friend told me that he'd like to be the President of the United States.
Neither of us got our wish!"
(Dwight D. Eishehower)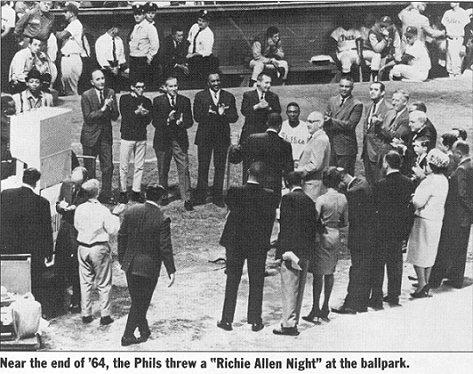 Dick Allen
Philadelphia Phillies
"Last year, more Americans went to symphonies than went to baseball games.
This may be viewed as an alarming statistic,
but I think that both baseball and the republic will endure".
(John F. Kennedy (1962)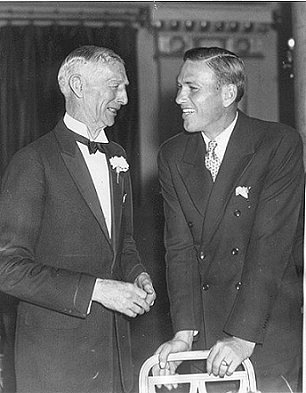 Connie Mack & Dizzy Dean
Annual Sportwriter's Dinner
Bellvue Stratford Hotel
Philadelphia 1935
"There is a catcher that any big league club would love to buy for $200,000.00.
His name is Gibson...he can do everything.
He hits the ball a mile.
He catches so easy he might as well be in a rocking chair.
Throws like a rifle.....
Too bad this Gibson is a colored fellow".
(Walter Johnson, Hall of Fame Pitcher)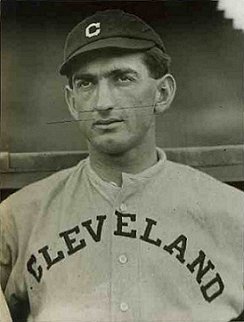 Shoeless Joe Jackson
Cleveland



"There's no crying in baseball!"
(Jimmy Dugan (Tom Hanks) in "A League of Their Own")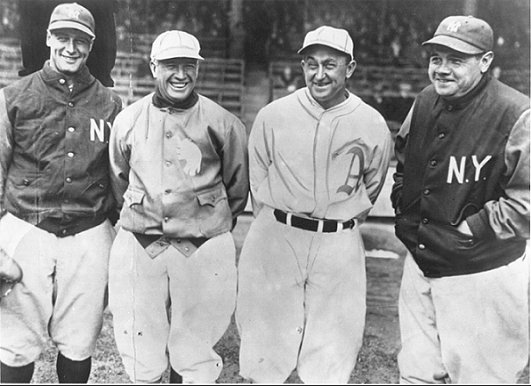 Lou Gehrigh, NY Yankees, Tris Speaker, Phila. A's
Ty Cobb, Phila. A's, Babe Ruth, NY Yankees
1929
Click Here for More!



Sign My Guestbook
View My Guestbook