"THE OLD BALL GAME III"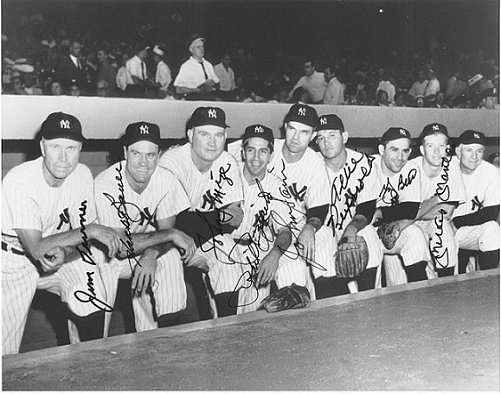 1954 New York Yankees
Jim Turner, Hank Bauer, Johnny Mize, Phil Rizzuto, Johnny Sain
Allie Reynolds, Yogi Berra, Mickey Mantle, Casey Stengel
" Baseball is almost the only orderly thing, in a very unorderly world.
If you get three strikes, even the best lawyer in the world can't get you off"

(Bill Veeck, Baseball Owner)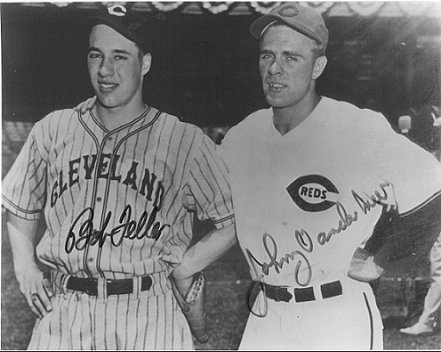 Bob Feller, Cleveland Indians
Johnny Vandermeer, Cincinnati Reds
"The day Custer lost at the Little Big Horn,
the Chicago White Sox beat the Cincinnati Red Legs 3-2.
Both teams wore knickers, and they're still wearing them today."

(Charles O. Finley, Baseball Owner)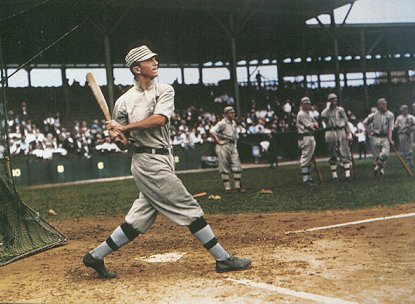 Frank "Home Run" Baker
Philadelphia Athletics
"Well, I believe in the soul.....the cock.....the pussy.....
the small of a woman's back...the hangin' curveball....high fiber.....
good scotch...that the novels of Susan Sontag are self indulgent over-rated crap....
I believe Lee Harvey Oswald acted alone.
I believe there ought to be a constitutional amendment
outlawing astro-turf and the designated hitter.
I believe in the sweet spot, soft-core pornography,
opening your presents Christmas morning rather than Christmas Eve
and I believe in long, slow, deep, soft, wet kisses that last three days.
Goodnight!"

(Crash Davis)
From the movie "Bull Durham"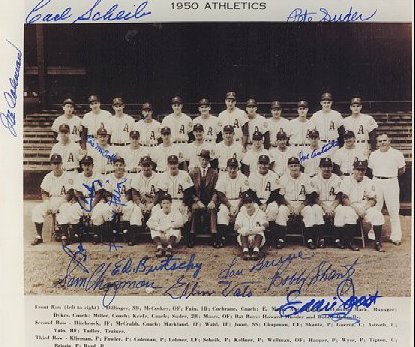 Connie Mack & 1950 Philadelphia A's
His 50th Year as Manager & Owner of the Athletics