"THE OLD BALL GAME IV"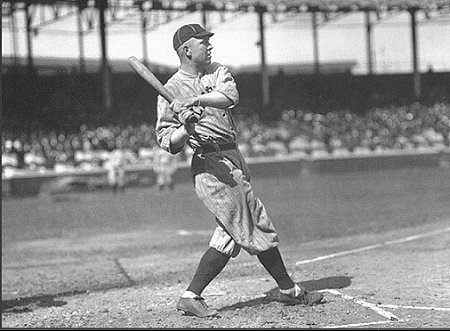 Tris Speaker, Cleveland 1916
Recognized by many as the greatest centerfielder ever, Speaker's 21 year career took him to Boston, Cleveland and Washington. Along with Cobb, he finished up by spending the 1928 season with the Philadelphia A's.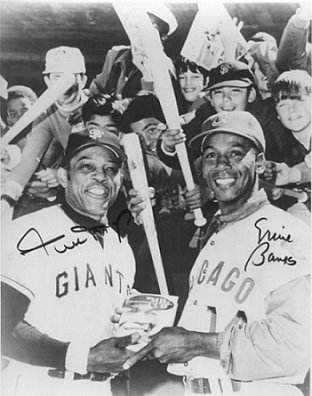 Willie Mays, San Francisco Giants
Ernie Banks, Chicago Cubs
Recognized by me as the greatest centerfielder ever, Willie Mays was one of my few "non-Philadelphia" heroes as a kid. He is behind only Aaron and Ruth in career home runs with 660. Ernie "Let's Play Two" Banks spent his career as a shorstop with the Cubs, and he was one of the more recognized "Phillie Killers". Both have been elected to the Baseball Hall of Fame.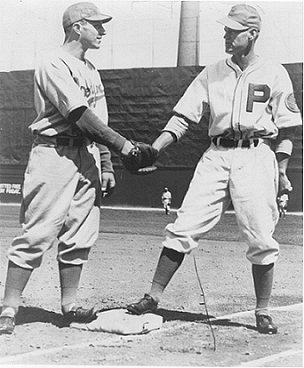 Dolph Camili, Brooklyn Dodgers
Earl Brown, Philadelphia Phillies
Dolph Camili shakes hands with Brown, who had just been traded from Brooklyn To Philadelphia. The famous "Baker Bowl" right field wall is seen in the background. It was located only 260 feet from home plate. In later years it was famous for a large "Lifebouy Soap" sign which read, "The Phillies Use Lifebuoy"....Mischievous fans always added the words...."And they still stink!"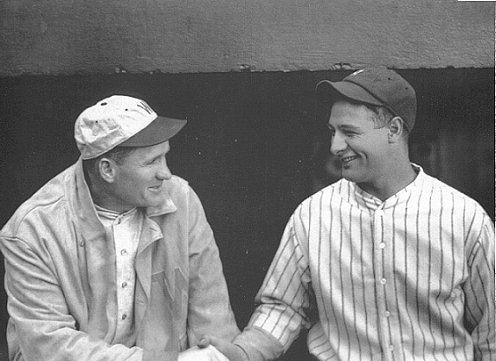 Two of the greatest!
Walter "The Big Train" Johnson, Washington Senators
Lou "The Iron Horse" Gehrig, New York Yankees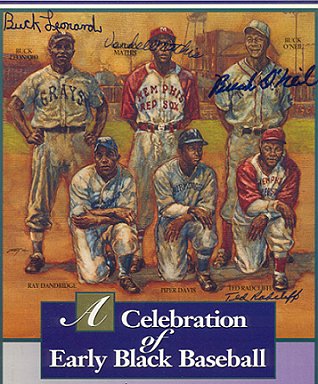 Buck Leonard, Homestead Grays, Verdell Mathis, Memphis Red Sox
Buck O'Neil, Kansas City Monarchs, Ray Dandridge, Mexico
Lorenzo "Piper" Davis, Birmingham Black Barons, Ted Radcliffe, Memphis Red Sox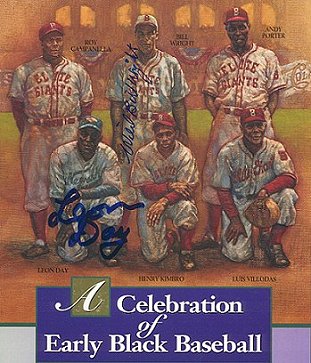 Roy Campanella & Bill Wright, Baltimore Elite Giants
Andy Porter, Baltimore Elite Giants, Leon Day, Newark Eagles,
Henry Kimbro, Baltimore Elite Giants, Luis Villodas, Mexico





Sign My Guestbook
View My Guestbook